"Imagining Indigenous Cinema: New Voices, New Visions"
June 2-18, 2023 | Various times
Screenings and programs will take place at the Billy Wilder Theater at the Hammer Museum, and the Vidiots theater in Eagle Rock, Los Angeles
All showings are FREE to the public. To register and view the full lineup, visit: https://cinema.ucla.edu/events/2023/imagining-indigenous-cinema-new-voices-new-visions 
LOS ANGELES – In recent years, a new generation of Indigenous filmmakers has exploded onto the scene, producing thought-provoking and genre-defying works that draw on their personal and intergenerational experiences and use the moving-image medium to tell stories in creative new ways. From June 2 to 18, the UCLA Film & Television Archive and the UCLA American Indian Studies Center will celebrate the vision of these artists with "Imagining Indigenous Cinema: New Voices, New Visions," a survey of contemporary Indigenous film and video featuring — and programmed by — some of the most exciting and innovative Indigenous artists working today.
Made by Indigenous artists creating on and with the land base currently known as the United States and the Indigenous Nations within, more than 40 short and feature-length works will be screened over nine nights spanning three weekends at the Billy Wilder Theater at the Hammer Museum in Westwood and at the Vidiots theater in Eagle Rock, complemented by panel discussions and in-person conversations with filmmakers like Fox Maxy (June 2 and 4), Christopher Kahunahana (June 3), Blackhorse Lowe (June 3) and Sky Hopinka (June 18).
About the curators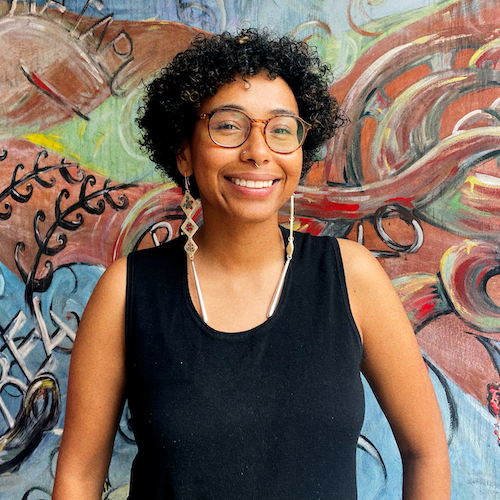 Anpa'o Locke is an Afro-Indigenous writer, filmmaker and curator who is Húŋkpapȟa Lakota and Ahtna Dené, born in the Standing Rock Nation. She currently resides in Tiwa territory in Albuquerque, New Mexico. She was a 2022 Full Circle Sundance Institute Fellow. She received her degree in Film Studies from Mount Holyoke College, where she honed her craft of creating films that explore the Native diaspora experience and offer a critical analysis of Indigenous activism and environmentalism. Her passion for 35mm, Super 8 and 16mm filmmaking and photography is evident in her work and is a driving force behind her creative expression.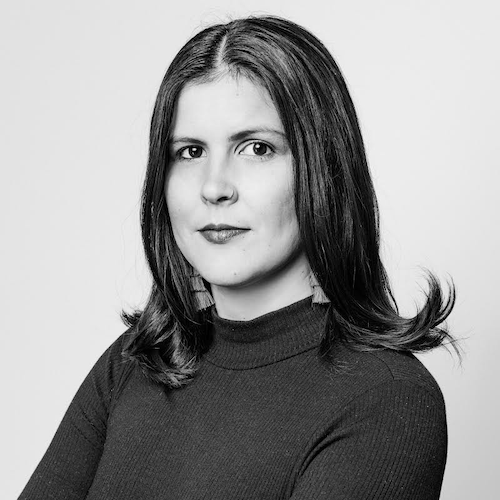 Colleen Thurston is an award-winning filmmaker, educator and curator from Tulsa, Oklahoma. Colleen has served as the co-Executive Director of the Fayetteville Film Festival, the Film Programming Assistant at the Smithsonian's National Museum of the American Indian and the founding Director of Programming of Tulsa American Film Festival. She is a programmer for Hot Springs Documentary Film Festival and the Project Lead for Native Lens, a digital series for Rocky Mountain PBS and KSUT Tribal Radio. She has produced work for the Smithsonian Channel, Vox, illumiNATIVE and museums, public television, and federal and tribal organizations. She is an Assistant Professor at the University of Oklahoma where she teaches documentary studies and film production. She is a citizen of the Choctaw Nation of Oklahoma.
This project is supported by a Humanities for All Project Grant.