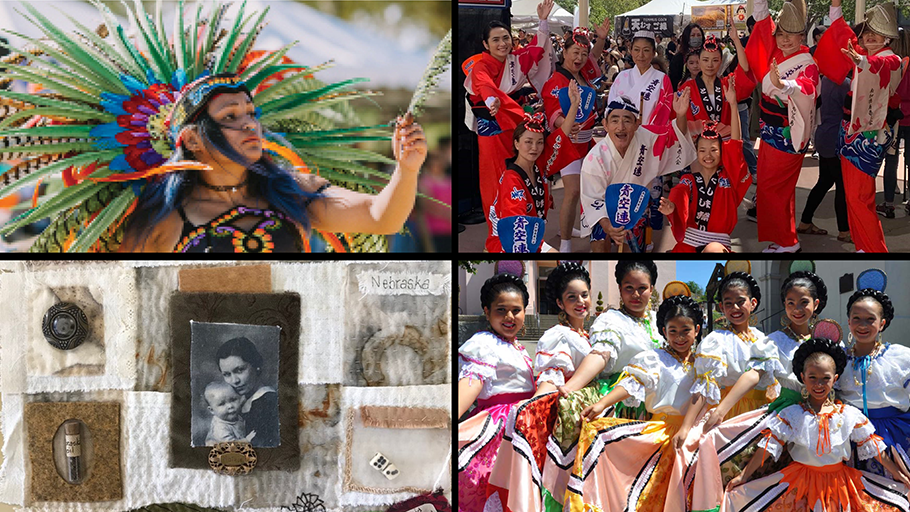 Library Innovation Lab: Exploring New Ways of Engaging Immigrant Communities through Public Humanities Programming
Now entering its fifth year, our Library Innovation Lab (LIL) program supports the design and delivery of responsive and relevant public humanities programming in California's public libraries.
| | | |
| --- | --- | --- |
| Application Opens | Application Deadline | Grant Period |
| December 15, 2023 | February 1, 2024 | March 1, 2024-December 31, 2024 |
The program provides a ten-month practice-based professional development experience (and cash grants of up to $5,500) to ten participating library programmers each year. To date, 74 California libraries from across the state have participated in the program which aims to provide welcoming experiences for immigrants and foster more inclusive communities.
Each year a cohort of library "innovators" researches, designs, implements and assesses a small-scale, short-term public humanities project at their library. Working in a collaborative learning environment that combines virtual group meetings with individual advising, participants will acquire new skills and knowledge in programming and project management, build confidence and develop capacity in working with immigrants and other target audiences. Creativity and imagination are exercised through experimentation with new programming approaches.
In 2020, LIL was recognized for outstanding contributions to public humanities with a Schwartz Prize, an annual honors program of the Federation of State Humanities Councils.
List of projects developed by Library Innovation Lab participants.
Deadline February 1, 2024
Join our next Library Innovation Lab informational session!
**Register for our Applicant Webinar on Friday, December 15, 2023 at 11 am PT **
Grantees, please find information in the Grant Portal Guidebook.
For more information, contact Project & Evaluation Director, Felicia Kelley at fkelley@calhum.org.
The Library Innovation Lab was made possible with support from the National Endowment for the Humanities, California Humanities, and the State of California through the California State Library. Visit www.calhum.org.
Images (left to right): Library Innovation Lab programs at Mill Valley Public Library, Sunnyvale Public Library, Santa Cruz Public Library, San Luis Obispo Public Library, Oakland Public Library Golden Gate Branch, Los Angeles Public Library.