California Humanities offers grants to eligible nonprofit organizations and public agencies in four categories: documentary media, with the California Documentary Project; public humanities events, with Humanities for All; public library engagement, with the Library Innovation Lab, and middle grades education, with Civics + Humanities Middle Grades Grants. Learn more about each category and how to apply below.
Join us at an upcoming Grantseeker Workshop! Every year, we host online information sessions with details about funding opportunities at California Humanities. Watch our latest Grantseeker Webinar.
funds humanities-based media.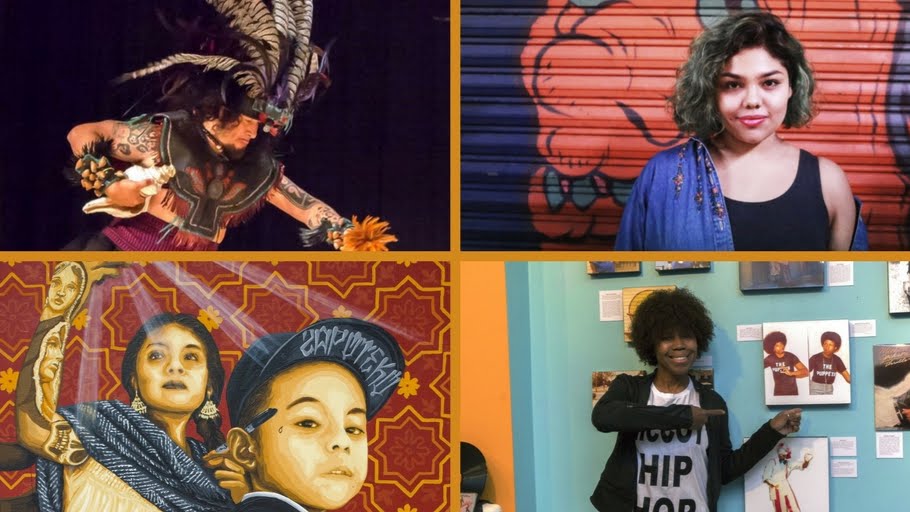 funds locally-initiated public humanities projects.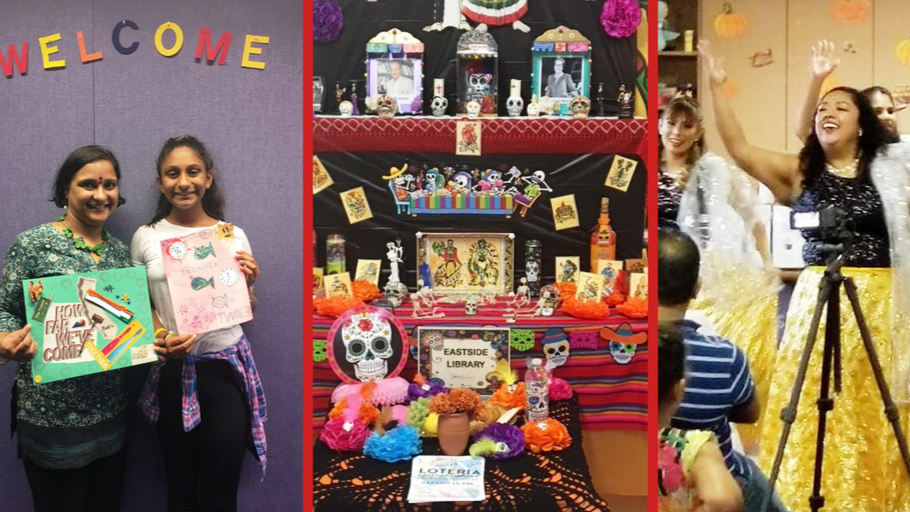 supports libraries in engaging immigrant communities.
Grants at a Glance 
Grant Program
Next Deadline
Annual Deadlines
Award Notification
Features
Contact
February 29, 2024
February and September
Two months after submission

Requests up to $15,000
12 month grant
1:1 match
At least one Humanities Advisor

John Lightfoot
Director of Media & Journalism Programs
jlightfoot@calhum.org
California Documentary Project Production Grant
November 1, 2023
 November
Four months after submission

Requests up to $50,000
36 month grant
1:1 match
At least two Humanities Advisors

California Documentary Project Research and Development Grant
November 1, 2023
November
Four months after submission

$15,000
24 month grant
1:1 match
At least three Humanities Advisors

Civics + Humanities Middle Grades Implementation Grant
February 1, 2024
February
Two months after submission

$7,500-$15,000
18 month grant
1:1 match
At least one Humanities Advisor

Kirsten Vega
Associate Program Officer
kvega@calhum.org

Civics + Humanities Middle Grades Planning Grant
February 1, 2024
February
Two months after submission

$5,000
12 month grant
No match
At least one Humanities Advisor

Humanities for All Project Grant
January 16, 2024
January and July
Four months after submission

$10,00-$25,000
24 month grant
1:1 match 
At least one Humanities Advisor

Felicia Kelley
Project and Evaluation Director
fkelley@calhum.org
Humanities for All Quick Grant
October 2, 2023
February, June, and October
About two months after submission

$1,000-$5,000
12 month grant
No match
Humanities Advisor is optional

Lucena Lau Valle
Program Officer
lvalle@calhum.org
Library Innovation Lab
February 1, 2024
February
One month after submission

up to $5,500
10 month grant
1:1 match
Open to California public libraries and library-serving organizations

Felicia Kelley
Project and Evaluation Director
fkelley@calhum.org