California Humanities offers grants to eligible nonprofit organizations and public agencies in three categories: documentary media, with the California Documentary Project; public humanities events, with Humanities for All; and public library engagement, with the Library Innovation Lab. Learn more about each category and how to apply below.
Join us at an upcoming Grantseeker Workshop! Next date: September 7 at 10am PT.
Watch our latest Grantseeker Webinar.
funds humanities-based media.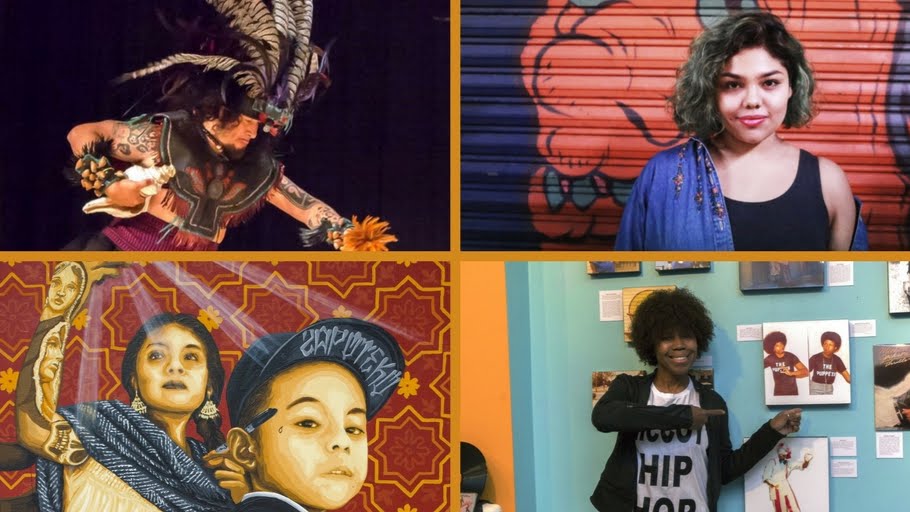 funds locally-initiated public humanities projects.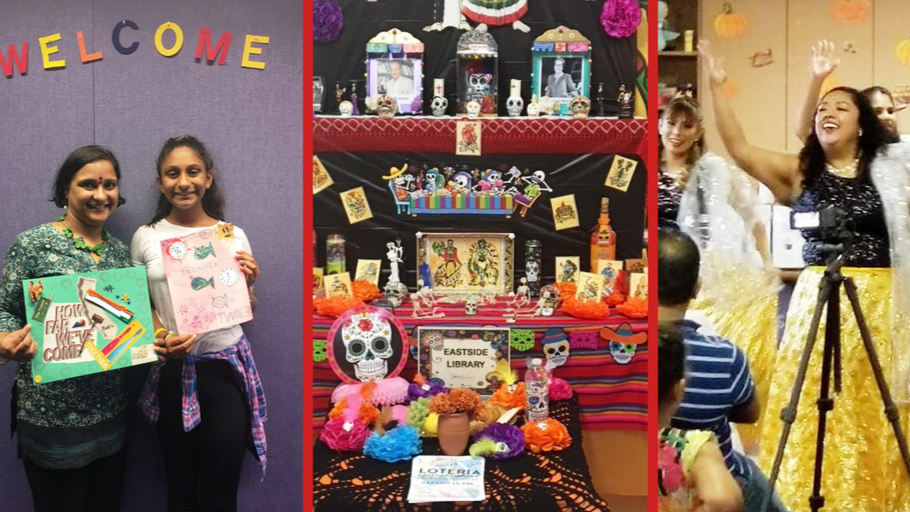 supports libraries in engaging immigrant communities.
Grants at a Glance 
Grant Program
Next Deadline
Annual Deadlines
Award Notification
Features
Contact
Humanities for All Quick Grant
October 17, 2022
3x/ year in February, June, & October
About two months after submission

Requests of $1,000-$5,000
No Matching Funds Required
1 year time frame
No Humanities Advisor required
2 page narrative maximum

Lucena Lau Valle
Program Officer
lvalle@calhum.org
Humanities for All Project Grant
February 1, 2023
2x / year in February & August
Four months after submission

Requests of $10,00-$25,000
Matching Funds 1:1
2 year time frame
At least 1 Humanities Advisor

Felicia Kelley
Project and Evaluation Director
fkelley@calhum.org
California Documentary Project Research & Development Grant
Nov 1, 2022
1x/ year in November
Four months after submission

Requests up to $10,000
Matching Funds 1:1
2 year time frame
3 Humanities Advisors

John Lightfoot
Director of Media & Journalism Programs
jlightfoot@calhum.org
California Documentary Project Production Grant
Nov 1, 2022
1x/ year in November
Four months after submission

Requests up to $50,000
Matching Funds 1:1
3 year time frame
At least 2 Humanities Advisors

California Documentary Project NextGen Grant
March 1, 2023
1/ year
Two months after submission

Requests up to $15,ooo
Matching Funds 1:1
1 year time frame
At least 1 Humanities Advisor

Library Innovation Lab
March 1, 2023
1/ year
One month after submission

Up to $5,000
Matching funds 1:1
California public library or library-serving organizations
Receive training and support
Develop and implement a public humanities program

Felicia Kelley
Project and Evaluation Director
fkelley@calhum.org